Part of an ongoing series by Bonnie ZoBell, entitled "Creating and Publishing a Flash Chapbook. This originally appeared in Flash Fiction Chronicles.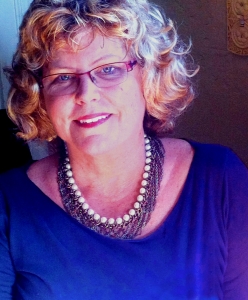 By Bonnie ZoBell

We are pleased to have Gloria Mindock, author of La Porţile Raiului (Ars Longa Press, Romania, 2010) translated into the Romanian by Flavia Cosma, Nothing Divine Here (U Šoku Štampa, Montenegro, 2010), and Blood Soaked Dresses (Ibbetson Street Press, 2007) here to talk about fiction flash chapbooks. Gloria is the editor of Červená Barva Press (as well as the Istanbul Literary Review). Her poetry has been has been translated and published into Romanian, Serbian, Spanish, and French and has appeared in Levure Littéraire, Vatra Veche, Hildagards Daughters and fiction in Thrice and Thunderclap. Her chapbook, Pleasure Trout, is forthcoming from Muddy River Press and her fourth full-length book, Whiteness of Bone, is forthcoming. Gloria has been nominated numerous times for the Pushcart Prize, St. Botolph Award, and has received a grant from the Somerville Arts Council.  Her poetry has been text for the theatre production, Doppelganger, and she has written text for one-woman performance art pieces as well as music for numerous theatre productions that she has performed and sung in.
Bonnie ZoBell:  Hello, Gloria. Thanks very much for participating in our series of interviews of fiction chapbook editors and publishers.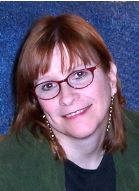 Gloria Mindock:  Thank you, Bonnie.  It is truly an honor to be asked.
BZ:  Does Červená Barva Press have a philosophy?
GM:  Yes, it is a simple philosophy:  To publish writers from all over the world and bridge the gap between countries.  There are not enough translations published in the USA or abroad. We miss out on some amazing fiction. I am trying to change that.
BZ:  What would you say your press is looking for in the way of submissions?
GM:  I look for fiction that is unique, takes risks, and surprises me.  I do not want what I call "formula writing." I really hate that.  I want the fiction to grab a hold of me right away.
BZ:  What mistakes do you see writers making who submit to Červená Barva Press?
GM:  Sometimes, after a writer submits, they ask if they can send the same manuscript again because they changed something in it.  This drives me crazy.  Either the manuscript is done or it isn't. I don't like my time being wasted. I want finished manuscripts only.  If a writer does this in a submission, I think, are they going to do this if I accept it?  I have had this happen with accepted manuscripts at times. To solve this un-professionalism, I have in my contract, if it is accepted, no changes.  If they want changes, I will cancel their publication.
Most editors/publishers don't have time to respond to why they have rejected a manuscript.  Most of us get a ton of submissions. For me, I can't respond to each one. Unless it is specified on the webpage that I will respond why I rejected it, don't ask.
BZ:  What's your idea of a perfect submission?
GM:  A well-written manuscript that reminds me why I publish chapbooks and books. It is so exciting to read a great manuscript.  Something you say "yes!" to when you read it. When I read something I want to publish, my partner William hears me say, "I just read the most amazing manuscript. It is brilliant! OMG, I just have to publish it!"  That excitement is what makes a perfect submission.
BZ:  Name a few writers whose chapbooks Červená Barva Press has published and tell us a few words about their chapbooks.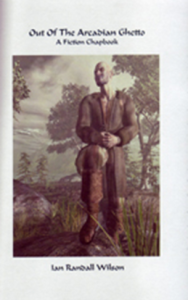 GM:  Ian Randall Wilson's chapbook, Out of the Arcadian Ghetto, is the first fiction chapbook that Červená Barva Press has published.  It contains two stories previously published.  In "He Was Known for His Nose," a specialist employed by a reclusive millionaire selects a female companion for his master by the women's smell.  When his nose fails, disaster ensues.  "The Three Bears: A Retelling" is a classic fairytale reconceived as a commentary on race relations between homo sapiens and Ursus Arctos.
Another fiction chapbook, Brothers, by Eric Wasserman was a Červená Barva Press chapbook contest winner.  To quote Wesley Stick:  "…In the grand tradition of George Dunne's 'True Confessions,' Wasserman's taut little tale finds a mismatched pair of brothers clashing, explosively, at the dawn of the Blacklist era."
Other fiction chapbooks published are: Snakes and Angels: Adaptations of Indonesian Folk Tales by James Penha (contest winner), Baptism by Michael Atwood, Here and Abroad by Joan Gelfand (contest winner), and Survival Notes by Adrian S. Potter (contest winner).
Červená Barva Press has published fiction chapbooks online to read for free.  Some of the e-books are: No One is Safe by Susan Tepper, The Life and Death of a Literary Legend, Streets of Flowers, and When Annie Fell Off the Mountain by Martin Golan, and Near Love Stories by J. B. Hogan.
Our most recent chapbook, which was just released, is called Posture by Ateet Tuli.  He is our 2011 fiction contest winner, judged by Catherine Sasanov.
BZ:  If you could put a fold-out in one of your chapbooks, who or what would it be of?
GM:  Wow! What a great question! My brain is going all over the place with this question.  Depending on the chapbook, I would put a fold-out of artwork, or a short interview with the author, or what inspired the author to write what he or she did.  If I could think of something wild and unexpected, I would like to do that.
BZ:  Talk a little about the production of Červená Barva Press's chapbooks. What size are they? How are they made? Perfect bound, stapled, or? How much color do you use? What is the page range of most of them?
GM:  The chapbooks are made on a high quality laser printer, saddle stitched, and a few chapbooks are sent to the printers to be perfect bound.   The page range is 24-32 pages. We use full color on the covers. We also publish fiction chapbooks online that are free to read.
William J. Kelle, my webmaster and the other half of the press, lays out all the chapbooks on the computer.  He also designs most of the book covers for the press.  I am really lucky and grateful to have him because with his doing all of this, it frees me up to lay-out the full-length books and do other things for the press.
BZ:  Do you accept manuscripts all year round or only during certain times of the year?
GM:  I mostly solicit work but have an open reading period from January 2nd-February 10th only. I have this open reading period because I don't want to close the door to any writers.
Once a year, I also hold a fiction and poetry chapbook contest.  I place an ad in Poets & Writers and advertise it on my submissions page on the website.  I send the announcement out to my mailing list and newsletter list. To sign up for my newsletter and press releases, send an e-mail to: newsletter@cervenabarvapress.com or editor@cervenabarvapress.com
By subscribing, you can read about what the press is doing.
One service I provide for fiction writers is that I give them attention by listing their new book in my Raves section of my newsletter.  They must e-mail me to ask and send me information or the book.  I have to like the book to do this otherwise I turn it down.  I also have reviewers who will review chapbooks and books, if they are sent to me.  Again, it is very selective. Chapbooks/books can be sent to: Červená Barva Press (Book Reviews), PO Box 440357, West Somerville, MA 02144-3222
BZ:  Is Červená Barva Press  interested in chapbooks from new writers who haven't had books or chapbooks published before?
GM:  Yes, I really don't care if a person has been published or not. What I care about is the fiction that I am reading.  I have seen plenty of manuscripts from writers who have many publications but their writing needs more work or just bores me.  Not having any publications should never stop someone from sending to the press.
BZ:  How many stories in the chapbooks submitted to you do you like to see already published?
GM:  There doesn't need to be any publications for the chapbook.  For the full-lengths of fiction, especially if it is a story collection, I would like to see a few.
BZ:  Would you like to add any other advice or tips to writers trying to get their fiction chapbooks published?
GM:  Be persistent, follow the guidelines, send clean manuscripts, and don't be discouraged if your manuscript gets rejected. Keep sending it out to publishers.  Look at sample chapbooks to see what type of chapbooks are published by the press you are sending to.
BZ:  Thanks very much for all this information on fiction chapbooks, Gloria. This will be a big help to a lot of writers.
GM:  Thank you so much for interviewing me, Bonnie.
_